After a decade of preparations, MOSAiC, the largest polar research expedition in history has begun. On 20 September, the German research icebreaker Polarstern has set sail from Tromsø, Norway, to spend a year drifting through the Arctic Ocean - trapped in ice. The goal of the MOSAiC expedition is to take the closest look ever at the Arctic as the epicenter of global warming and to gain fundamental insights that are key to better understand global climate change. MOSAiC, spearheaded by Alfred Wegener Institute, Helmholtz Centre for Polar and Marine Research (AWI) in Germany, will gather data on five subareas: atmosphere, sea ice, ocean, ecosystems and biogeochemistry, in order to gain insights into the interactions that shape the Arctic climate and life in the Arctic Ocean.
Throughout the entire annual cycle that the expedition will spend drifting across the Arctic, MOSAiC experts from the Biogeochemistry (BGC) Team will continually monitor greenhouse and trace gases, and collect data relevant for better understanding of carbon, sulphur and nitrogen cycling in the Arctic water and sea ice.
Hundreds of researchers from 19 countries take part in this exceptional endeavour. Following in the footsteps of Fridtjof Nansen's ground-breaking expedition with his wooden sailing ship Fram in 1893-1896, the MOSAiC expedition will bring a modern research icebreaker close to the north pole for a full year including for the first time in polar winter.
You can find the latest news from the Arctic via the MOSAiC channels on Twitter (@MOSAiCArctic) using the hashtags #MOSAiCexpedition, #Arctic and #icedrift. There is more information on the expedition at: www.mosaic-expedition.org. The MOSAiC web app allows you to follow Polarstern's drift route live: https://follow.mosaic-expedition.org/.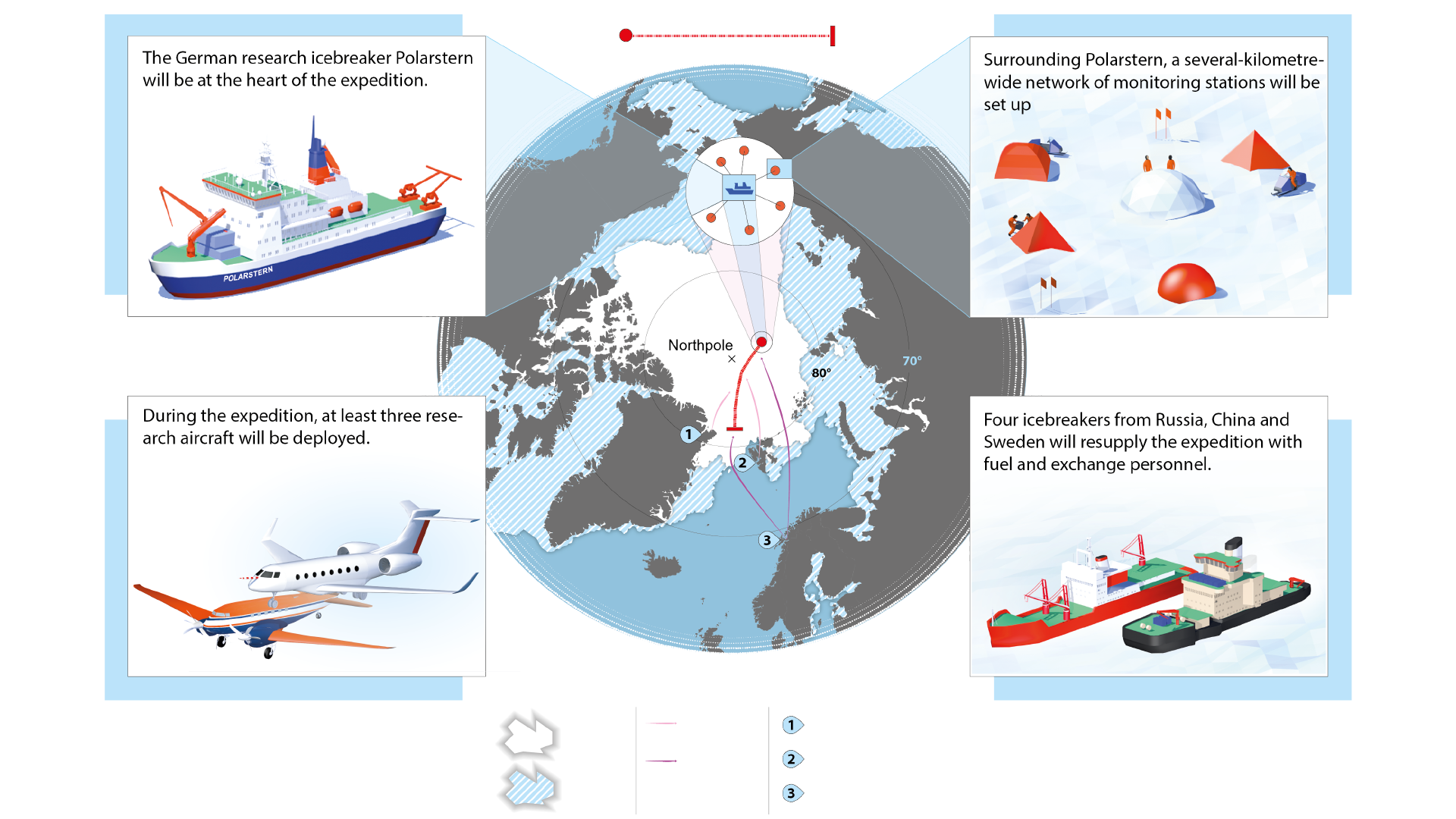 Image from: https://www.mosaic-expedition.org/expedition/