News
+ more news

Thursday, 24 09 2015
The Oceans 2015 Initiative has produced a Policy Brief to try raising the profile of the ocean at 21st session of the Conference of the Parties to the UNFCCC (COP21) and beyond. The English version is

available now while the French, Spanish and Chinese versions will be available in the next few weeks from the website below. Do not hesitate to disseminate.
http://www.iddri.org/Publications/Intertwined-ocean-and-climate-implications-for-international-climate-negotiations

Thursday, 27 08 2015
The SOLAS-IMBER Working Group on Ocean Acidification has expressed its concern over the improper use of terminology by some scientists, media outlets and general public. The plea is published on the OA-ICC news stream where comments can be made. Some distinguished colleagues have have already made interesting comments which might lead us all to a systematic and globally agreed solution.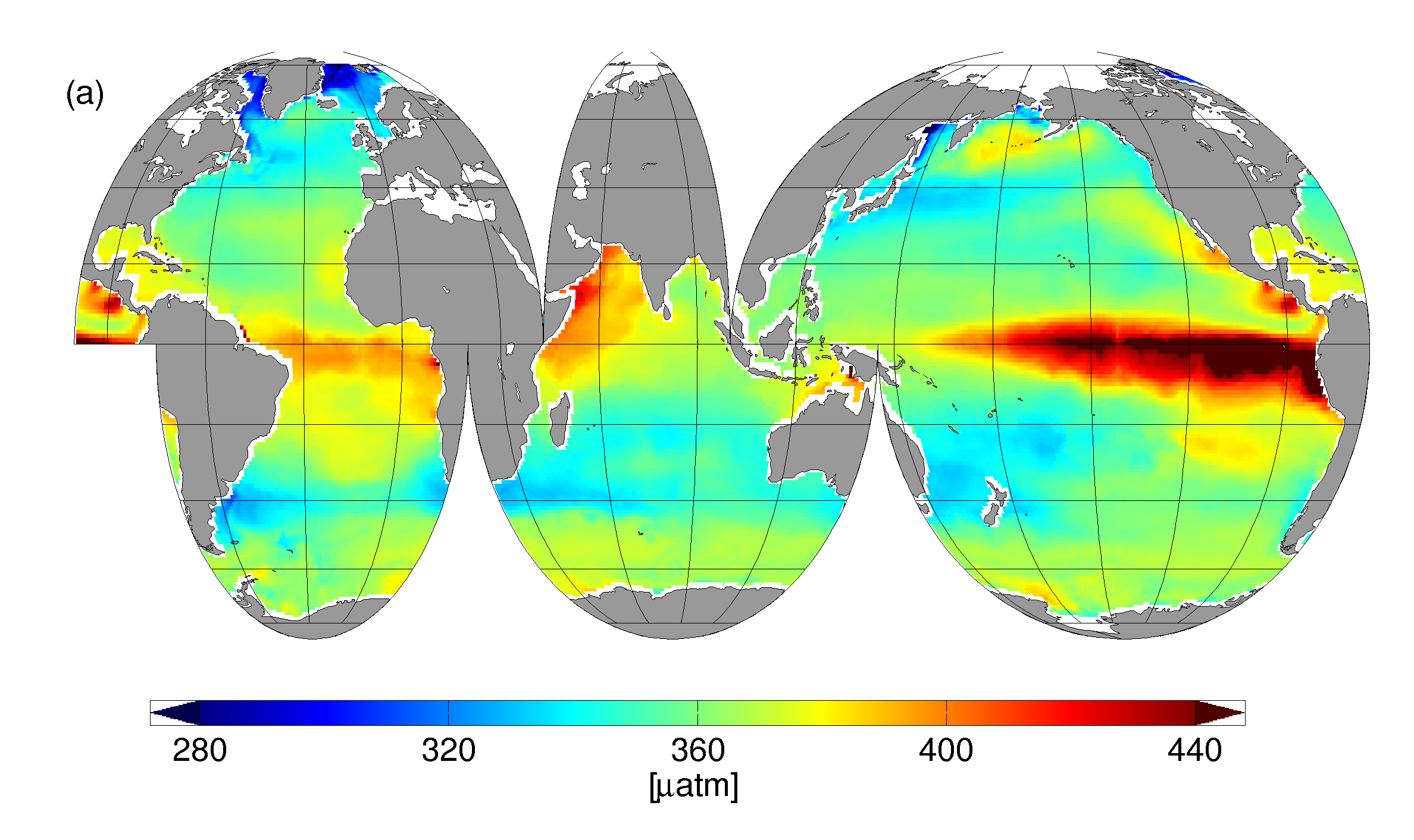 Tuesday, 04 08 2015
The observation-based pCO2 fields were created using a 2-step neural network technique. In a first step, the global ocean is divided into 16 biogeochemical provinces using a self organizing map. In a second step, the non-linear relationship between variables known to drive the surface ocean carbon system and gridded observations from the SOCATv2 dataset (Bakker et al. 2014) is reconstructed using a feed-forward neural network within each province separately.
The IOCCP promotes the development of a global network of ocean carbon observations for research through technical coordination and communication services, international agreements on standards and methods, and advocacy and links to the global observing systems. The IOCCP is co-sponsored by the Scientific Committee on Oceanic Research and the Intergovernmental Oceanographic Commission of UNESCO. Read more…

Calendar
| | |
| --- | --- |
| | IOCCP meetings, IOCCP-related meetings as well as events related to a wider scope in marine biogeochemistry. |