News
+ more news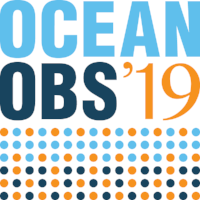 Monday, 05 August 2019
IOCCP is heavily engaged in shaping the community vision and recommendations for sustained marine biogeochemistry and integrated ocean observations for the next decade. With the OceanObs'19 Conference just around the corner, we encourage you to take a look at a number of Community White Papers already published in the special issue of Frontiers in Marine Science. There you can read about the proposed future ocean governance models, lessons learnt from implementing the Framework for Ocean Observing, but also about challenges and recommendations from the GOA-ON, SOCONET, ARGO networks or the time series community. Please see below for a list of full references to these papers. The list will be updated as new relevant white papers get published.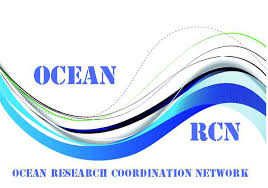 Wednesday, 24 July 2019
The OceanObs Research Coordination Network (RCN) will host its annual meeting on February 16, 2020, in San Diego, CA, immediately preceding the AGU/TOS Ocean Sciences Meeting (https://www2.agu.org/ocean-sciences-meeting/). The meeting will be dedicated to the synthesis of threads and recommendations emerging from the OceanObs'19 Conference, including planning for the implementation of initiatives emerging from OceanObs'19. The meeting will advance links between observation networks and operational users to facilitate the delivery of critical information to stakeholders, and to address critical policy issues that require multidisciplinary ocean observing systems.
Deadline for expressions of interest to attend: 31 October 2019. Please contact This email address is being protected from spambots. You need JavaScript enabled to view it. and This email address is being protected from spambots. You need JavaScript enabled to view it..

Monday, 22 July 2019
We are happy to let you know that you can now follow IOCCP on Twitter (@ioccp_org) to receive short news and other communication related to marine biogeochemistry observations. You can view our most recent posts by hovering over the twitter icon at the top right-hand side of our website. We hope that this additional service will help us communicate with the community even more efficiently.
The IOCCP promotes the development of a global network of ocean carbon observations for research through technical coordination and communication services, international agreements on standards and methods, and advocacy and links to the global observing systems. The IOCCP is co-sponsored by the Scientific Committee on Oceanic Research and the Intergovernmental Oceanographic Commission of UNESCO. Read more…

Calendar
| | |
| --- | --- |
| | IOCCP meetings, IOCCP-related meetings as well as events related to a wider scope in marine biogeochemistry. |