News
+ more news

Thursday, 29 09 2016
We would like to let you know that registration and abstract submission is now open for the 10th International Carbon Dioxide Conference (ICDC10), to be held on 21-25 August 2017, in Interlaken, Switzerland. Please visit the Conference website to check out the program, see the list of invited keynote speakers, submit your abstract and registration, and to note down the important deadlines for this event.
Abstract submission deadline: 28 February 2017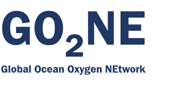 Wednesday, 28 09 2016
The Global Ocean Oxygen Network (GO2NE), a new working group of the Intergovernmental Oceanographic Commission (IOC) of UNESCO, met recently on 7-9 September 2016 at UNESCO Headquarters in Paris. GO2NE, which assembles coastal and open ocean scientists, modelers, and biological, chemical and physical oceanographers, seeks to integrate worldwide research efforts on deoxygenation in the open ocean and coastal areas. In the coming years GO2NE plans a number of actions to raise awareness on current and future impacts of declining oxygen concentrations on ocean and human health. For more information about the meeting please follow this LINK, and to read more about GO2NE in general see the IOC page HERE.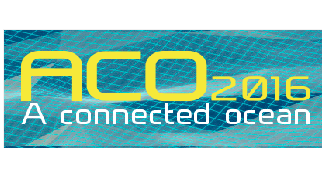 Tuesday, 27 09 2016
The "ACO 2016 - A Connected Ocean" Science Conference will be held on 11-13 October 2016 in Brest, France. The challenge for future ocean knowledge and data integration sets the stage for this conference. This conference, co-organized with EuroGOOS, is built around five thematic sessions and a workshop through which participants will explore new approaches, new technologies and new challenges for knowledge of ocean processes.
You may submit your abstracts for an oral or poster contribution until end of September 2016.
The IOCCP promotes the development of a global network of ocean carbon observations for research through technical coordination and communication services, international agreements on standards and methods, and advocacy and links to the global observing systems. The IOCCP is co-sponsored by the Scientific Committee on Oceanic Research and the Intergovernmental Oceanographic Commission of UNESCO. Read more…

Calendar
| | |
| --- | --- |
| | IOCCP meetings, IOCCP-related meetings as well as events related to a wider scope in marine biogeochemistry. |