News
+ more news

Wednesday, 24 April 2019
We would like to let you know that registration is open for the 2019 US Ocean Carbon & Biogeochemistry (OCB) Summer Workshop which will be held June 24-27 in Woods Hole, MA, USA. You can see the list of plenary sessions with their descriptions and lists of speakers HERE. Presentations and recordings from previous OCB Summer Workshops are available on OCB archive at: https://www.us-ocb.org/summer-workshops/.
There is a registration fee for participating in the OCB Summer Workshop. The workshop will be capped at 180 participants due to space constraints. Registration will close either when this limit is reached or on May 24, whichever comes first. A wait list will then be started. Please plan accordingly and register on time. Fewer than 50 spots remain!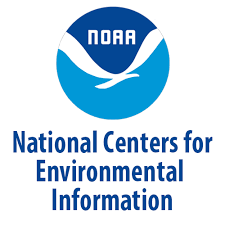 Thursday, 04 April 2019
We would like to inform you that the LDEO Database Version 2018 (LDEO_Database_V2018) was published at the Ocean Carbon Data System (OCADS) - a data management project within the US NOAA National Centers for Environmental Information (NCEI). Approximately 13.5 million measurements of surface water pCO2 made over the global oceans during 1957-2018 have been processed to make a uniform data file in this Version 2018. Measurements made in open oceans as well as in coastal waters are included. The data assembled include only those measured using equilibrator-CO2 analyzer systems, and have been quality-controlled based upon the stability of the system performance, the reliability of calibrations for CO2 analysis and the internal consistency of data.
The dataset is available from this link: https://www.nodc.noaa.gov/ocads/oceans/LDEO_Underway_Database/.

Tuesday, 02 April 2019
We would like to let you know that the consortium of the EU-Horizon 2020 funded project AtlantOS ("Optimizing and Enhancing the Integrated Atlantic Ocean Observing System") and participants of the First International AtlantOS Symposium have released the Paris Declaration calling for an All-Atlantic Ocean Observing System that builds on cooperation through Galway and Belem Statements. The Declaration and the Symposium mark the transition from the EUHorizon 2020 Project AtlantOS to its development into the international All-Atlantic Ocean Observing System.
The Symopsium, which took place on 25-28 March at the UNESCO Headquarters in Paris (France), was attended by scientists, policy makers, users, funders, the private sector and non-governmental organizations. The participants of this four-day long international meeting not only celebrated the success of four years of AtlantOS project work involving 62 partners from 18 countries and the investment of 20 million Euros, but also, presented a plan and ambition for the next decade of ocean observing in the Atlantic Ocean Basin to deliver on the needs of the Atlantic communities.
The IOCCP promotes the development of a global network of ocean carbon observations for research through technical coordination and communication services, international agreements on standards and methods, and advocacy and links to the global observing systems. The IOCCP is co-sponsored by the Scientific Committee on Oceanic Research and the Intergovernmental Oceanographic Commission of UNESCO. Read more…

Calendar
| | |
| --- | --- |
| | IOCCP meetings, IOCCP-related meetings as well as events related to a wider scope in marine biogeochemistry. |