Surface ocean pCO2 measurements are conducted on research vessels and ships of opportunity, as well as on moorings and surface gliders. This page shows the approximate status of the global network of these observations.
Ships of Opportunity / Volunteer Observing Ships
The map below illustrates the global network of Ships of Opportunity / Volunteer Observing Ships that collect underway pCO2 measurements. Currently, there are ships from 14 nations around the globe contributing to this component of the ocean observing system.
Last modified: November 2018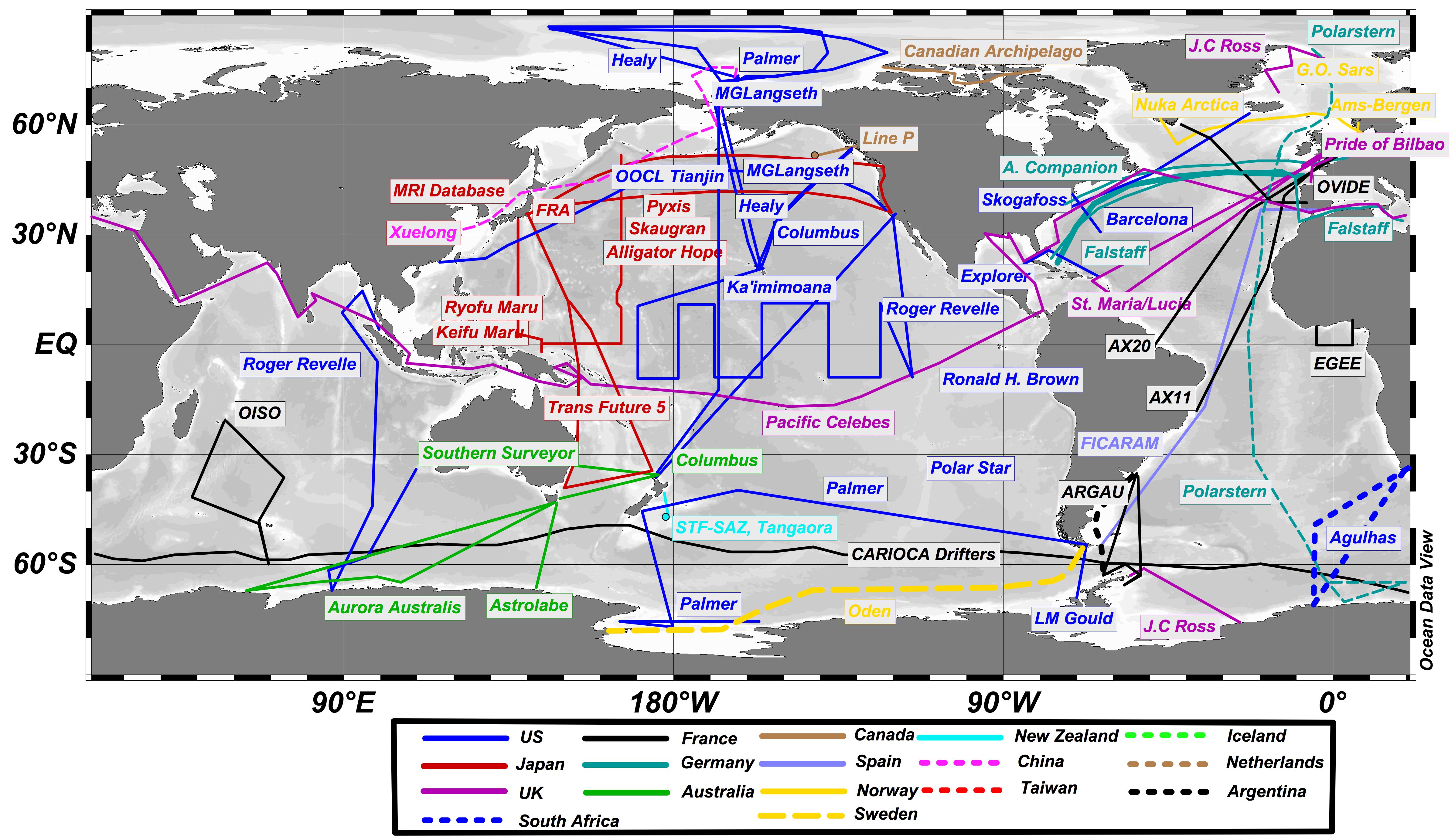 For more information on individual cruises and data, click on the section names using the interactive version of the map on the OCADS-NCEI site here: https://www.nodc.noaa.gov/ocads/oceans/VOS_Program/
Moorings
Below is a map of moorings with pCO2 measurements performed in open ocean (blue), coastal (green) and coral reef (red) settings. Interactive version of the map is available from NOAA PMEL Carbon Program at https://www.pmel.noaa.gov/co2/story/CO2+Data+Discovery
Last modified: February 2019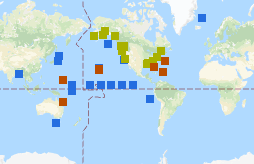 Integrated Carbon Observation System - Ocean Thematic Centre (ICOS OTC)
ICOS OTC maintains an array of ocean stations and cruise tracks along which underway CO2 observations are made. ICOS OTC is the European node of SOCONET. See the map below for the current status of the observing network.
https://www.google.com/maps/d/viewer?mid=1U-5GU87i7_ZhoZhYBS-tVHiUj3g&ll=55.37189057654185%2C-19.240893745319113&z=4