News
+ more news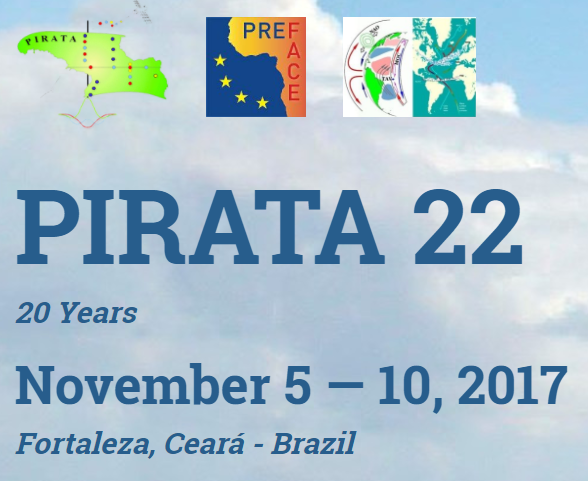 Thursday, 10 August 2017
We would like to inform you that the 22nd PIRATA Conference (PIRATA 22) titled "PIRATA Project 20 Years Conference: Contributing to the understanding and prediction of the Tropical Atlantic Climates" will take place on 5-10 November 2017 in Fortaleza, CE, Brazil. The PIRATA acronym, originally defined as "Pilot Research Moored Array in the Tropical Atlantic" in 1997, has been changed in 2008 to "Prediction and Research Moored Array in the Tropical Atlantic". PIRATA is a multinational observation network, established to improve our knowledge and understanding of ocean-atmosphere variability in the tropical Atlantic. It is a joint project of Brazil, France and the United States of America.
For information on conference sessions and abstracts, as well as the organizing committee and meeting logistics, please see the conference website: http://www.funceme.br/pirata22/
Abstract submission deadline: 15 August 2017

Tuesday, 08 August 2017
With less than 2 weeks left to the 10th International Carbon Dioxide Conference (ICDC10), we would like to remind you about IOCCP half-day workshop on "Marine Carbon and Biogeochemistry Data Management and Synthesis" which will take place in the afternoon of Wednesday, 23 August 2017, as an official part of the Conference. This exciting side event will highlight the accomplishments, plans and challenges of communities engaged in delivering to and using existing and planned marine carbon and biogeochemistry data products. Moreover, as SOCAT is celebrating its 10th anniversary this year, we are happy to invite all SOCAT contributors, users and their travel companions to take part in a 'SOCAT at 10' festive dinner planned for the evening of Wednesday, 23 August 2017, at 19:00.
Please contact the event organizers by 16 August, 16:00 CET, if you'd like to participate: This email address is being protected from spambots. You need JavaScript enabled to view it. for the IOCCP side event and This email address is being protected from spambots. You need JavaScript enabled to view it. for 'SOCAT at 10' festive dinner. There are limited places available for both events.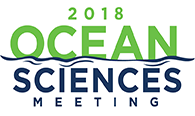 Tuesday, 08 August 2017
In light of the fast approaching abstract submission deadline for the 2018 Ocean Sciences Meeting, 11-16 February, Portland, OR, USA, we provide a subjectively selected list of sessions relevant for the marine biogeochemistry community. You can access the list through the link HERE.
Please remember that the abstract submission deadline is 6 September 2017, 23:59 EDT.
The IOCCP promotes the development of a global network of ocean carbon observations for research through technical coordination and communication services, international agreements on standards and methods, and advocacy and links to the global observing systems. The IOCCP is co-sponsored by the Scientific Committee on Oceanic Research and the Intergovernmental Oceanographic Commission of UNESCO. Read more…

Calendar
| | |
| --- | --- |
| | IOCCP meetings, IOCCP-related meetings as well as events related to a wider scope in marine biogeochemistry. |