News
+ more news
Monday, 19 February 2018
The Scientific Committee on Oceanic Research (SCOR) is now accepting proposals for new SCOR working groups. Proposals are due by 12:00 p.m. UCT on 16 April 2018. Proposals will be posted after that time on the 2018 SCOR annual meeting Website and open to review by national SCOR committees and others until 1 August 2018. Decisions about which proposals will be funded will be made at the annual SCOR meeting on 4-6 September 2018 in Plymouth, UK, and new groups will start in 2019. Please submit your proposals to the This email address is being protected from spambots. You need JavaScript enabled to view it..
Attached please find the

2018 Call for SCOR Working Groups.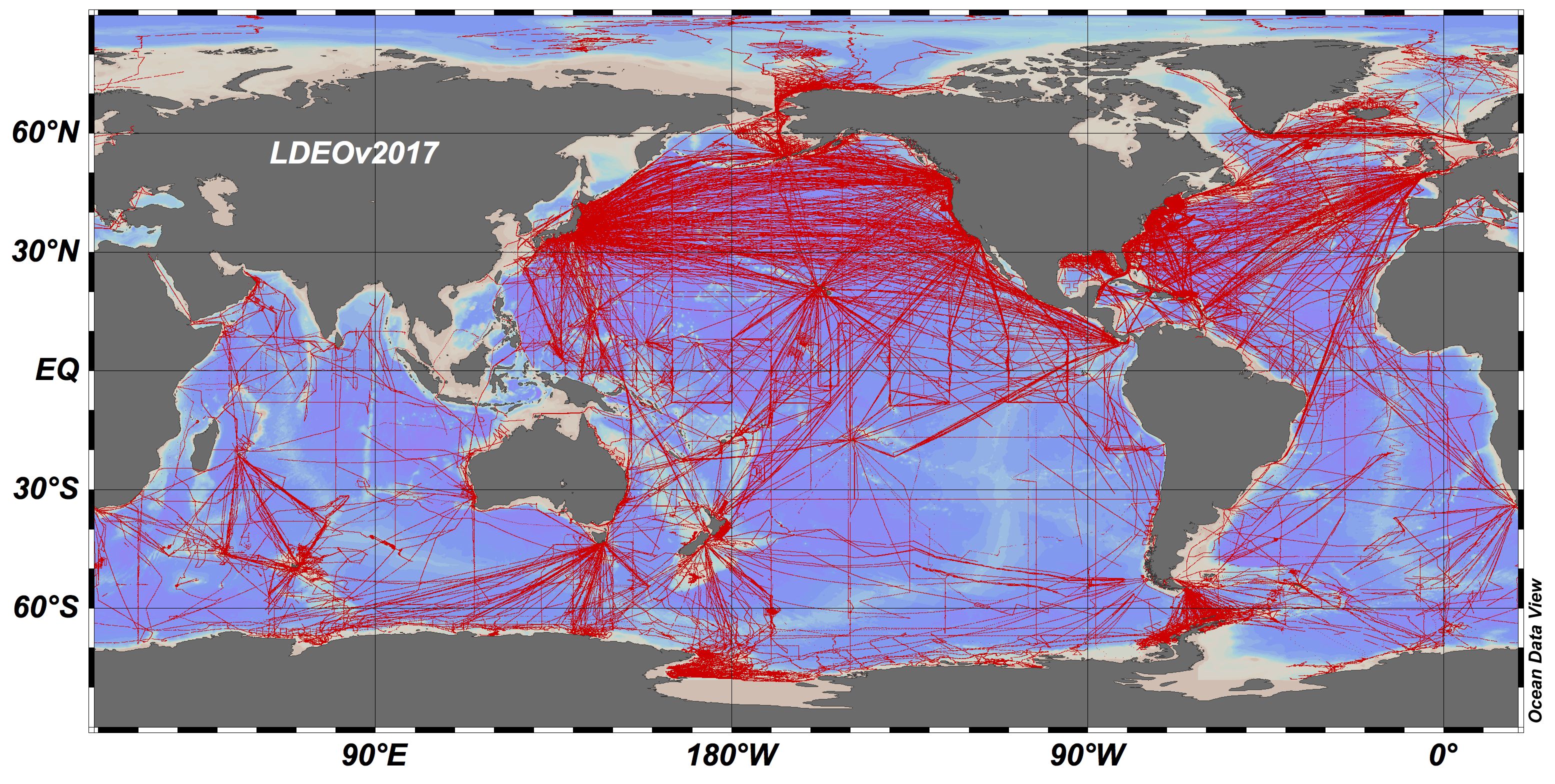 Thursday, 15 February 2018
We would like to let you know that the new LDEOv2017 Database was published at OCADS NCEI: https://www.nodc.noaa.gov/ocads/oceans/LDEO_Underway_Database/. Approximately 13.0 million measurements of surface water pCO2 made over the global oceans during 1957-2017 have been processed to make a uniform data file in this Version 2017. Measurements made in open oceans as well as in coastal waters are included. The data assembled include only those measured using equilibrator-CO2 analyzer systems, and have been quality-controlled based upon the stability of the system performance, the reliability of calibrations for CO2 analysis and the internal consistency of data.
LDEOv2017 should be cited as: Takahashi, T.; Sutherland, S.C.; Kozyr, A. (2018). Global Ocean Surface Water Partial Pressure of CO2 Database: Measurements Performed During 1957-2017 (LDEO Database Version 2017) (NCEI Accession 0160492). Version 4.4. NOAA National Centers for Environmental Information. Dataset. doi:10.3334/CDIAC/OTG.NDP088(V2015) [access date].

Tuesday, 13 February 2018
The Tropical Pacific Observing System (TPOS 2020) project is a broad community effort to rethink and redesign the next-generation sustained observing system in the tropical Pacific. Gaining full benefit from our diverse assemblage of in situ instruments, with increasing satellite capabilities, requires integration through data assimilation in process-realistic Earth system models. In order to foster the communication and collaboration among the observational, modeling, and data assimilation communities, a workshop on Bridging Sustained Observations & Data Assimilation for TPOS 2020 is being held on May, 1-3, 2018 in Boulder, CO, USA. Results of the workshop will identify feasible and fundable recommendations, including process studies, that would advance the development of model parameterizations and data assimilation techniques so the tropical Pacific observing system can meet the needs of monitoring, prediction, and research for the next decades.
Applications & abstract submission close on February 23, 2018.
The IOCCP promotes the development of a global network of ocean carbon observations for research through technical coordination and communication services, international agreements on standards and methods, and advocacy and links to the global observing systems. The IOCCP is co-sponsored by the Scientific Committee on Oceanic Research and the Intergovernmental Oceanographic Commission of UNESCO. Read more…

Calendar
| | |
| --- | --- |
| | IOCCP meetings, IOCCP-related meetings as well as events related to a wider scope in marine biogeochemistry. |