News
+ more news
Wednesday, 04 January 2017
The Scientific Committee on Oceanic Research (SCOR) began its Visiting Scholars Program in 2009. The purpose of this program is to send scientists to teach and mentor in developing countries to help build capacity for ocean science in these countries. So far, 19 Visiting Scholars have been sent to Africa, Asia, and Latin America. Since 2010, three Visiting Scholars have been selected each year. Thirty applications were received for the 2017 class of Visiting Scholars. SCOR is seeking additional funding for 2017 to increase the number of Visiting Scholars to at least 5. A crowdfunding campaign has been set up at https://www.razoo.com/us/story/Wclndf.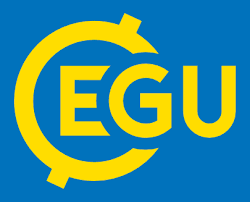 Wednesday, 14 December 2016
In response to amounting requests to highlight specific sessions at the upcoming 2017 EGU General Assembly, 23-28 April, Vienna, Austria, we provide a subjectively selected list of sessions relevant for the marine biogeochemistry community. You can access the list through the link HERE. If you're interested in adding a session to this list, please send us an email.
Please remember that the abstract submission deadline is 11 January 2017.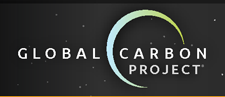 Tuesday, 13 December 2016
On behalf of the Global Carbon Project, we are happy to inform you that a new Global Methane (CH4) Budget has just been published after years of preparation, networking, and synthesis work. The new assessment, published in Earth System Science Data, presents the global CH4 budget arising from both natural and human-induced emissions, and how CH4 is destroyed in the atmosphere by chemical reactions and soil uptake.
You can access the relevant papers, figures and data from HERE. See also an interactive CH4 source emission visualization at this SITE.
The IOCCP promotes the development of a global network of ocean carbon observations for research through technical coordination and communication services, international agreements on standards and methods, and advocacy and links to the global observing systems. The IOCCP is co-sponsored by the Scientific Committee on Oceanic Research and the Intergovernmental Oceanographic Commission of UNESCO. Read more…

Calendar
| | |
| --- | --- |
| | IOCCP meetings, IOCCP-related meetings as well as events related to a wider scope in marine biogeochemistry. |