On behalf of the GLODAP Reference Group, and hundreds of seagoing oceanographers that tirelessly have collected data all over the ocean, we are happy to announce the publication of GLODAPv2.2020.
The Global Ocean Data Analysis Project (GLODAP) data product provides access to quality controlled surface to bottom ocean biogeochemical data, with an emphasis on seawater inorganic carbon. GLODAPv2.2020 is an update of the previous version, with 106 additional cruises, extension of time coverage until 2019, and the inclusion of available discrete fCO2 values in the merged product files. GLODAPv2.2020 includes measurements from more than 1.2 million water samples from the global ocean collected on 946 cruises. The data for the 12 core variables have undergone extensive quality control, especially systematic evaluation of bias. The data are available in two formats: (i) as submitted by the data originator but updated to WOCE exchange format and (ii) as a merged data product with adjustments applied to minimize bias. The original data, their documentation and doi codes are available at the Ocean Carbon Data System (OCADS) of NOAA NCEI. This site also provides access to the merged data product, which is provided as a single global file and as four regional ones. For a more detailed summary of the product see the attached poster.
The continuous work to regularly update and refine GLODAP is a priority for IOCCP, and we are happy to support this effort.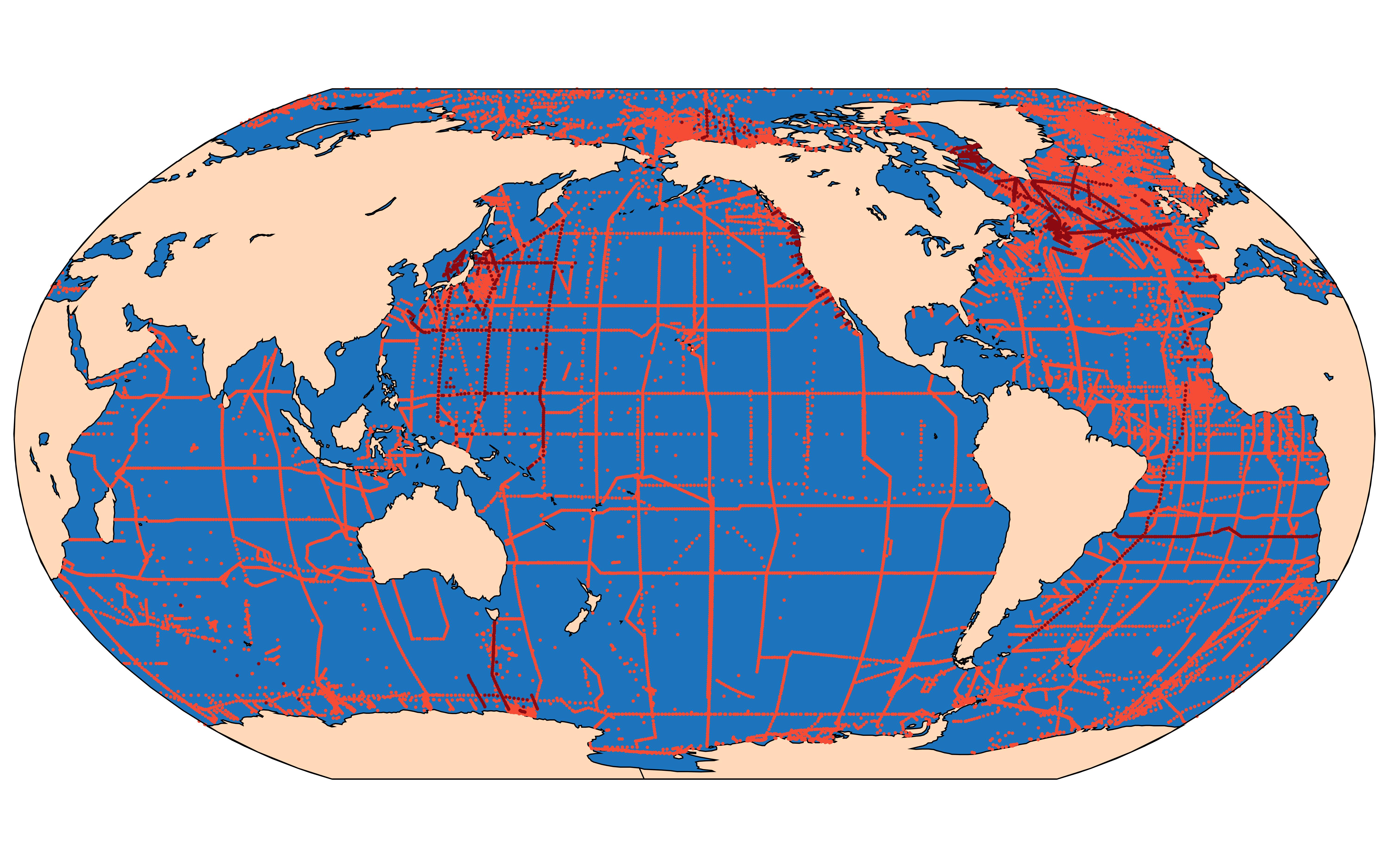 Map with locations of all stations in GLODAPv2.2020. Stations in dark red indicate stations new to this edition.