Following is a list of various resources related to surface CO2 measurements in marine waters. Please contact the IOCCP Office if you have suggestions for documents that you think are missing from this site.
pCO2 instruments and sensors
ANALYSIS AND MODELlING TOOLS
US NOAA CarbonTracker CT2017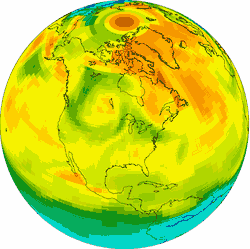 https://www.esrl.noaa.gov/gmd/ccgg/carbontracker/
CarbonTracker is a CO2 measurement and modeling system developed by NOAA to keep track of sources (emissions to the atmosphere) and sinks (removal from the atmosphere) of carbon dioxide around the world. CarbonTracker uses atmospheric CO2 observations from a host of collaborators and simulated atmospheric transport to estimate these surface fluxes of CO2. The current release of CarbonTracker, CT2017, provides global estimates of surface-atmosphere fluxes of CO2 from January 2000 through December 2016.
CO2 system calculation tools
A number of tools accessible from our Standards & Methods page HERE.
WORKSHOP & MEETING REPORTS
SOCAT Workshops & Meetings (2007-2017)
Reports in chronological order available from: https://www.socat.info/index.php/meetings/
Surface Ocean CO2 Variability and Vulnerabilities Workshop, Paris, April 2007
IOCCP Report No. 7 available HERE.
Ocean Surface pCO2, Data Integration and Database Development, Tsukuba, January 2004
IOCCP Report No. 2 available HERE.