News
+ more news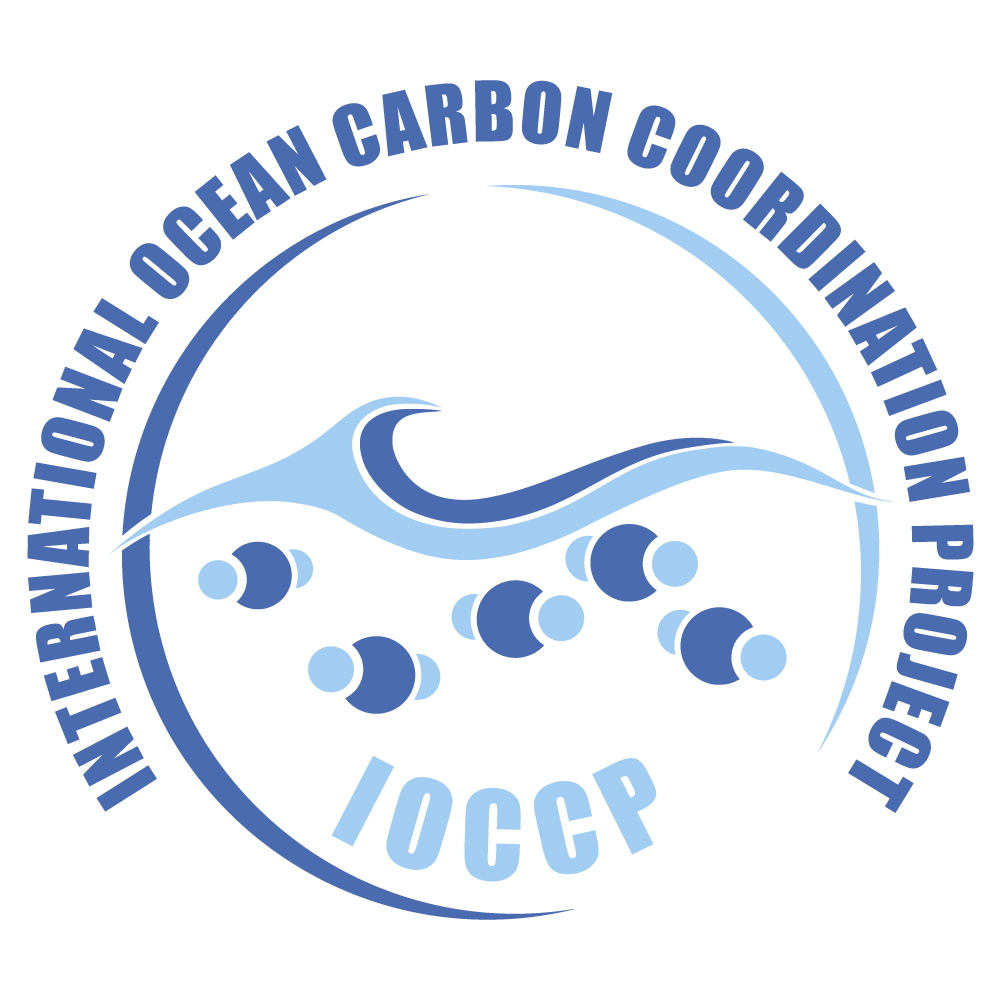 IOCCP welcomes three new SSG members
Tuesday, 23 February 2021
On top of the change in leadership which we informed about recently, the 2020-2021 period is and will be marked with big changes for the IOCCP SSG. In the second part of 2020 we were lucky to be joined by two new SSG members: Emmanuel Boss (University of Maine, USA) taking responsibility for the new Particulate Matter theme; and Fei Chai (Second Institute of Oceanography, China) taking responsibility for the new Observations-Modelling Interface theme. In January 2021 we also welcomed Dariia Atamanchuk (Dalhousie University, Canada) as a new SSG member to take over the responsibility for the Instruments and Sensors theme. Please see below for more information on the themes led by our new SSG members, or visit their profiles. 
In addition, we are in the process of selecting another group of new SSG members based on many fantastic applications we received in response to the recent open call which closed on 31 January 2021. New SSG members are expected to join the Panel around April-May this year.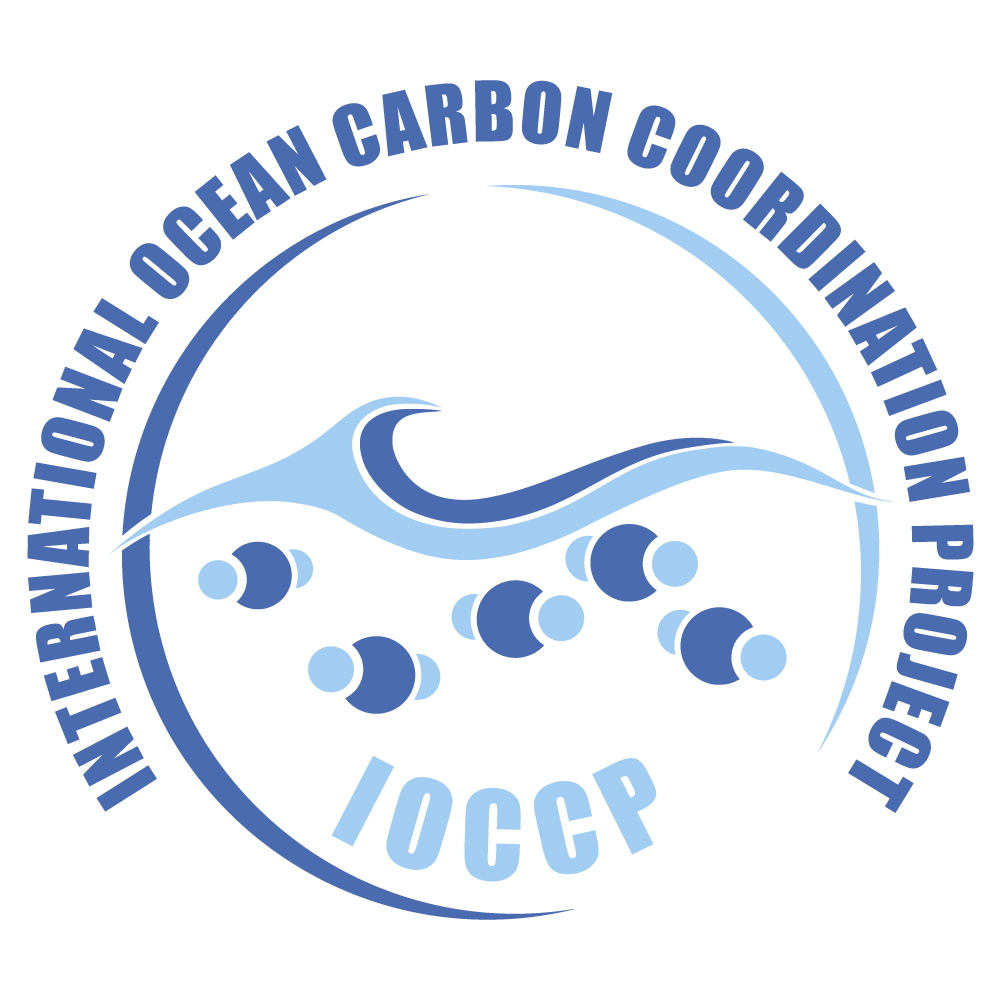 Véronique Garçon becomes the new Co-Chair of IOCCP
Friday, 19 February 2021
We are excited to let you know that since January 2021 Véronique Garçon (LEGOS, France) has joined Kim Currie (NIWA, New Zealand) at the helm of IOCCP as Co-Chair. Véronique joined IOCCP SSG in 2018 and has been engaged in several IOCCP activities related to the Oxygen theme, for which she is responsible, and beyond. We are convinced that under the combined leadership of Kim and Véronique, IOCCP will continue its gradual expansion of coordination and communication activities beyond carbon and onto all marine biogeochemistry Essential Ocean Variables, according to its mandate as GOOS Biogeochemistry Panel. 
At the same time we want to sincerely thank Masao Ishii for his long-term and outstanding commitment to IOCCP. Masao has served on IOCCP SSG for a decade, including four years as Co-Chair, first alongside Toste Tanhua and then Kim Currie. We are indebted to Masao for his guidance, devotion and hard work for the entire marine biogeochemistry community, and look forward to continued interactions in the future.

Draft Final Report of TPOS 2020 available for community review until 19 February
Friday, 12 February 2021
We would like to let you know that the draft Final Report of Tropical Pacific Observing System (TPOS) 2020 is available for community review until February 19, 2021. This draft report builds upon the First and Second Reports, released in 2016 and 2019. This will be the only round for reviewer comments. The Final Report sets the stage for future evolution of the arrays; describing remaining unresolved issues and a governance structure that will provide the necessary scientific advice and coordination among the implementing agencies. You can access the full report as PDF and download a spreadsheet template for comments from here: https://tpos2020.org/project-reports/final-report/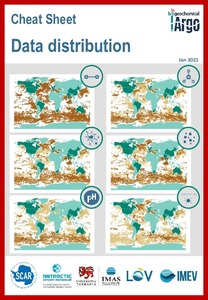 Eight cheat sheets for users of Biogeochemical Argo
Monday, 08 February 2021
We would like to let you know about the publication of eight cheat sheets for users of Biogeochemical Argo data, available from the Ocean Best Practices repository (see citation below). The sheets describe data distribution, quality control in the Global Data Acquisition Center and the six core Biogeochemical Argo variables (chlorophyll-a, optical backscatter, pH, Irradiance, oxygen and nitrate) which account for five GOOS EOVs. The cheat sheets aim to guide users by displaying information on data processing, quality control and sensor performance for education purposes. They also provide links to peer-reviewed publications addressing the scientific details. Among the co-authors of the cheat sheets are Kim Baldry (IMAS, Australia) and Marin Cornec (LOV, France) who attended the 2019 IOCCP & BONUS INTEGRAL Training Course on a Suite of Biogeochemical Sensors.
Baldry, K. (ed.) (2021) Biogeochemical Argo Cheat Sheets: Data distribution; Quality control and GDAC; Chlorophyll-a; Optical backscatter; pH; Irradiance; Oxygen; Nitrate. Hobart, Tasmania, Institute of Marine and Antarctic Studies, 8pp. doi: http://dx.doi.org/10.25607/OBP-981
2021 Call for SCOR Working Group proposals - due by 30 April
Wednesday, 03 February 2021
We would like to let you know that SCOR Secretariat will accept proposals for new working groups from now until 12:00 p.m. UTC on 30 April 2021. The guidelines, a template, and word limits are available at http://www.scor-int.org/SCOR_WGs_Proposal_Instructions.htm, including a PowerPoint presentation explaining the proposal process. SCOR probably will be able to support two new working groups for a start in late 2021, pending availability of funds and that the proposals pass SCOR review. Each new group will be provided US$45,000 over a 3-4 year period to conduct its work. The full call text can be found at https://scor-int.org/wp-content/uploads/2021/02/2021-Call-for-Proposals.pdf.
The 2021 SCOR Annual Meeting is scheduled to take place in Busan, Korea on the week of the 25-29 October 2021. Details about the meeting will be posted at the SCOR website https://scor-int.org/ as they become available.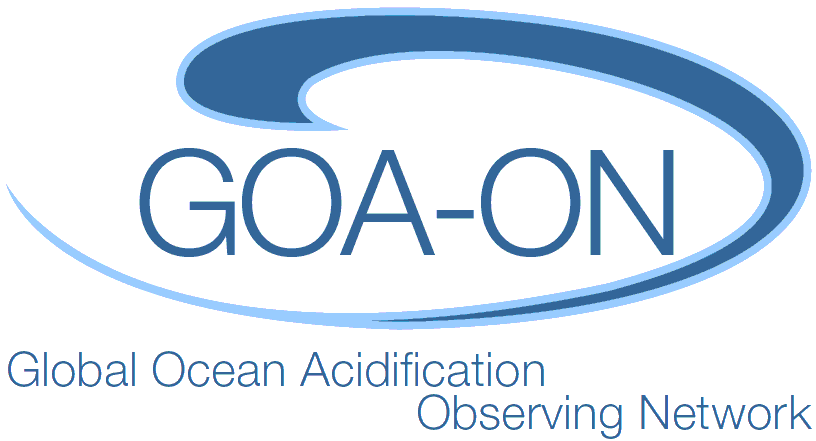 Dupont and Widdicombe launch new GOA-ON webinar series on Jan 27, 4-5pm CET
Tuesday, 26 January 2021
We would like to let you know about the launch of new Global Ocean Acidification Observing Network (GOA-ON) Webinar Series. Webinars will take place every 4-6 weeks at a time that is convenient to the speaker and the speaker's primary audience. All webinars will be recorded and shared on the GOA-ON Youtube Channel. The first presentation in the GOA-ON Webinar Series will be shared by Dr. Sam Dupont and Dr. Steve Widdicombe. Their talk is entitled, "Unifying biological field observations to detect and compare ocean acidification impacts across marine species and ecosystems".
The webinar will take place already this Wednesday, January 27, 2021 at 16:00–17:00 CET (UTC +1). Please register here: https://attendee.gotowebinar.com/rt/2927494101675604495 See below for a brief description of the upcoming webinar.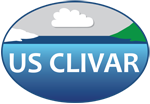 Registration and abstract submission now open for Tropical Pacific Observing Needs Workshop, (online) May 24-26, 2021
Monday, 25 January 2021
We would like to inform you of the upcoming Tropical Pacific Observing Needs Workshop, which will be held virtually May 24-26, 2021. The primary aim of the Tropical Pacific Observing Needs Workshop is to build upon the recommendations put forth by the TPOS2020, OceanPredict'19, and other workshops to bring together the observational, modeling, and data-assimilation communities to determine the observing needs to advance process understanding of the tropical Pacific Ocean and its representation in models with a goal to improve ocean-atmosphere prediction.
More details about the workshop and how to register/submit an abstract can be found online at https://usclivar.org/meetings/TPON-2021. Registration is free of charge but required in order to participate. Abstract submissions are due March 5, 2021.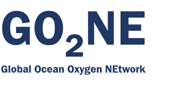 Third GO2NE webinar on deoxygenation - Wednesday, 20 January, 14:00-15:00 CET
Tuesday, 19 January 2021
We would like to let you know that the third webinar from the new GO2NE webinar series on deoxygenation will take place on Wednesday, 20 January 2021, at 14:00 –15:00 CET. First, Dr. Laura Ramajo from Centro de Estudios Avanzados en Zonas Aridas (CEAZA) in Chile will give a talk on "The multi-stressor scenario of upwelling and their impacts on the Chilean scallop aquaculture." This will be followed by Christopher J. Gobler, Ph.D. from Stony Brook University in the USA who will talk about "Co-occurrence of hypoxia, harmful algal blooms, and other climate change stressors: Implications for aquatic life." The session will be moderated by Dr Véronique Garçon from LEGOS, France.
To register for the webinar follow this link: https://amxe.net/ext20f6r-9pd2khfb-i2b0ikky-qko If you want to receive further information about upcoming webinars please register here: https://amxe.net/ext20f6r-9pd2khfb-cys70k43-9kr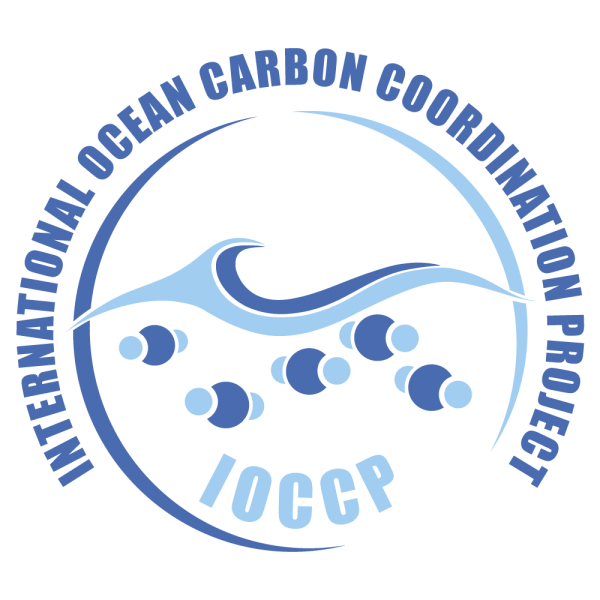 Deadline extended to 31 January - Call for new members of IOCCP Scientific Steering Group
Friday, 15 January 2021
This is to let you know that deadline has been extended to 31 January for applications for up to five new members of the IOCCP Scientific Steering Group (SSG) for term beginning in April 2021, replacing colleagues who will rotate of the SSG at that time. New members will be expected to continue and expand the current set of coordination activities within specific IOCCP Themes, as linked to each Position description. Moreover, we seek to expand our SSG composition to: (i) better address the needs for coordination in regions which may have recently had limited direct representation in IOCCP, and (ii) promote outstanding early-career ocean professionals willing to support IOCCP's mission.
You can view the complete call online below. Please send your applications no later than 31 January 2021. Feel free to contact the IOCCP Office with any related questions you might have.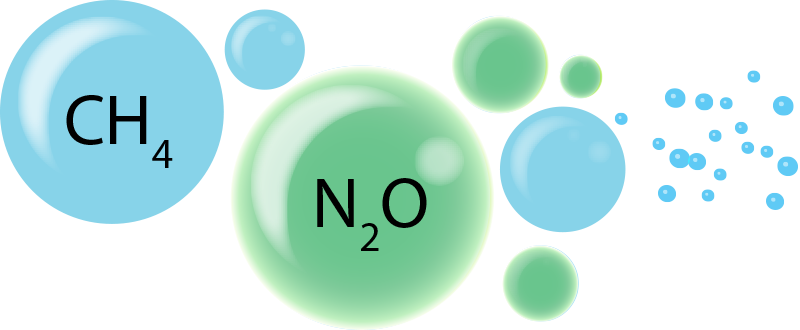 Draft SOPs for dissolved CH4 and N2O open for public consultation until 31 March 2021
Monday, 11 January 2021
As part of a long-term community effort to build the capacity for a program of coordinated observations of CH4 and N2O in the marine environment, draft Standard Operating Protocols (SOPs) were produced by an international group of experts. SOPs are open for public consultation until 31 March 2021. After this period of public availability, the SOPs will be published on the Ocean Best Practices Network. The SOPs will be available individually and collectively as a Best Practice Guide for dissolved CH4 and N2O measurements, providing an important component to achieving community-wide intercomparability for their measurements in the global ocean.
To access the documents and find more information about other activities stemming from a 2018 US OCB Trace Gas Workshop, please visit this webpage: https://web.whoi.edu/methane-workshop/sops/. To submit your comments or ask for more information, contact the lead author of the respective SOP and This email address is being protected from spambots. You need JavaScript enabled to view it..
The IOCCP promotes the development of a global network of ocean carbon observations for research through technical coordination and communication services, international agreements on standards and methods, and advocacy and links to the global observing systems. The IOCCP is co-sponsored by the Scientific Committee on Oceanic Research and the Intergovernmental Oceanographic Commission of UNESCO. Read more…

Calendar
| | |
| --- | --- |
|   | IOCCP meetings, IOCCP-related meetings as well as events related to a wider scope in marine biogeochemistry. |